Properties with a sea view – For sale or long term rental in Mallorca
Here you will find a wide selection of properties with spectacular sea views in all price ranges on offer. Why not buy yourself a stable investment that will give you a wonderful Mediterranean ambience. Relax and enjoy your time in Majorca to the full. We would be happy to accompany you and give our personal advice while you are viewing the properties in Mallorca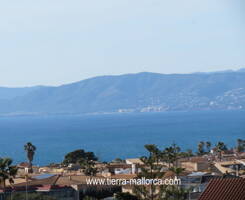 An absolutely great plot in the residential area of Sa Torre, in the municipality of Llucmajor, is waiting for its new owner. The plot with a size of approximatley 1,000 m2 can be built on with a two-storey detached house of approximately 400 m 2 wit...
Sa Torre
plot: 1.000 sqm
AWA200727
price: 425.000,00 €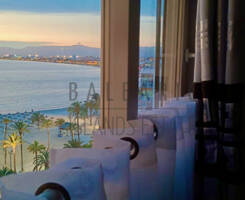 This perfectly renovated penthouse is located directly opposite the S'Arenal marina in a well-kept residential building from 1973. A total of 3 bedrooms and 2 bathrooms, one of which is en suite, are spread over 102 sqm of living space. The bea...
El Arenal
constr. surface: 102 sqm
ABI23055
price: 550.000,00 €
bedrooms: 3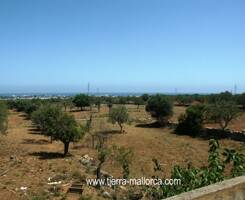 On this beautiful spot you could realise the property of your dreams. The large plot offers many trees, an antique country home and several buildings that could be converted into living space. It is situated only approximately 2 km from the idyllic f...
Portocolom
plot: 38.000 sqm
PMX05282
price: 764.000,00 €
For almost 30 years, this renowned restaurant in the best harbor location has been an integral part of the regional gastronomy scene and hosts a large number of regular customers from all over Europe every year. The lovingly designed guest room with ...
constr. surface: 259 sqm
AGW06341
price: 780.000,00 €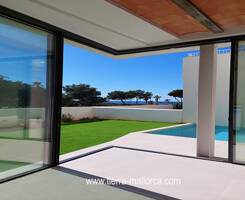 This luxury project in absolute prime will was completed recently. In this new building four high quality apartments were made with sea views. The ground floor apartment "house A" has approximately 152 m2 of living space, which extend ov...
Colonia de Sant Jordi
constr. surface: 196 sqm
ATM01296
price: 795.000,00 €
bedrooms: 3
A bungalow in a super location with sea view in Cala Pi. The living area of 150 m2 is divided into three bedrooms, two bathrooms, a 38 m2 living room and kitchen with dining area. The 40 m2 pool is located in the middle of the beautiful Mediterranea...
Cala Pi
plot: 600 sqm
AWA200701
price: 795.000,00 €
bedrooms: 3
This spectacular designer penthouse loft is located in an exclusive residential complex from 1999. Recently completely renovated, this loft offers a total of 124 sqm of living space and a 102 sqm sea view roof terrace. The exceptional design by the ...
Son Verí Nou
ABI23049
price: 975.000,00 €
bedrooms: 1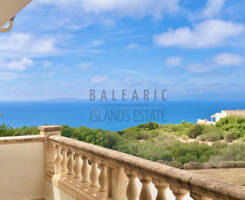 In a quiet location and only 15 minutes away from the island's capital, Palma, is this chic semi-detached house with spectacular sea views on a 380 sqm plot. A total of 3 bedrooms and 2 bathrooms (one en suite) and a guest toilet are spread over...
Bahía Azul
plot: 380 sqm
constr. surface: 240 sqm
ABI23051
price: 975.000,00 €
bedrooms: 4
This avant-garde villa complex originates in the beautiful environment of the municipality of Artá, spared from mass tourism. Using first-class building materials, a total of 27 detached houses with 2, 3 or 4 bedrooms and 2 or 3 bathrooms of 99 - 150...
Colònia de Sant Pere
plot: 434 sqm
constr. surface: 338 sqm
AGW04384
price: 985.000,00 €
bedrooms: 3