Your Estate Agent for properties in Llucmajor
Property offers in Llucmajor
This is one of the most beautiful townhouses on four floors in Llucmajor, which is being completely gutted and remodelled. Four flats of different sizes will be created, using the best materials. The living space varies from 50 m2 to 150 m2. The numb...
Llucmajor
plot: 500 sqm
AWA200744
bedrooms: 4
A beautifully situated plot of land with old Mediterranean trees and plants below the Galdentberg is for sale. The piece of land is enclosed with a natural stone wall and offers a magnificent view. On the property there is a house of approx. 80 m2 in...
Llucmajor
plot: 23.711 sqm
constr. surface: 80 sqm
AWA200726
price: 219.000,00 €
This two-storey townhouse has recently been renovated to the finest. Everything has been renewed. On the ground floor there is a spacious entrance hall with beautiful exposed beams, a cosy living room, a bathroom, a fully equipped kitchen with acce...
Llucmajor
plot: 150 sqm
AWA200745
price: 378.000,00 €
bedrooms: 3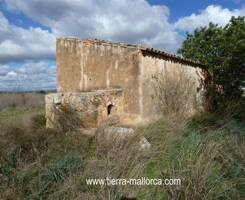 Next to the Marriott Hotel in an absolutely quiet surrounding and with a natural stone wall integrated you will find this large plot of land where a detached villa of approximately 300m² can be built. The aprox. 80m² outbuilding can be refurbished....
Llucmajor
plot: 49.772 sqm
PMQ05304
price: 450.000,00 €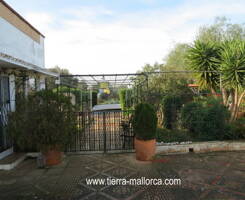 A beautiful small finca on ground level and easily accessible via a well-tarmacked road. The living space is divided into a living room with fireplace for the cooler seasons, a kitchen, a dining room, three bedrooms and a bathroom. With a little reno...
Llucmajor
plot: 13.000 sqm
AWA200719
price: 450.000,00 €
bedrooms: 3
This marvellous finca is located at the foot of the famous Randaberg with its monasteries. It is in an absolutely quiet location at the end of a small dirt track. The living space of 140 m2 is distributed over 4 bedrooms, 2 bathrooms, 2 living rooms ...
Llucmajor
plot: 3.600 sqm
AWA200752
price: 495.000,00 €
bedrooms: 4
sold
A finca close to the village, where the access road ends in a dead end and is very easy to reach. Llucmajor with all its amenities, e.g. bars, restaurants as well as all imaginable shopping possibilities are reachable in a few minutes. In the cours...
Llucmajor
plot: 3.900 sqm
AWA200721
price: 549.000,00 €
bedrooms: 3
On this plot in a central location, a country house will be built over two floors with 6 bedrooms, for which the basic construction plans are already available. The property is bordered with a typical Mallorcan stone wall and offers ingrown Mediterr...
Llucmajor
plot: 26.400 sqm
ATM05176
price: 573.000,00 €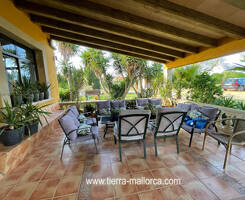 The finca is located in a quiet area in a cul-de-sac. The house captivates with its spacious rooms. The living space is divided into a huge kitchen, large living-dining room, six bedrooms and four bathrooms. The property is just too predestined for t...
Llucmajor
plot: 8.000 sqm
constr. surface: 670 sqm
AWA200577
price: 640.000,00 €
bedrooms: 6