Country hotels for sale in Majorca – Our offers
The Spanish island of Majorca is still the number one holiday destination. A small family hotel is much sought after for a holiday. The boutique hotels are situated on extensive estates and are available either for rent or purchase. We are always happy to help you with the financing, processing and acquiring of a property in Mallorca.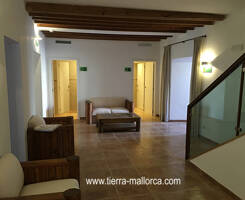 With tasteful decoration and modern technology, this charming manor house built in 1900 has been transformed into a cozy bed and breakfast hotel. This Petit Hotel is fully equipped and the new owner can take it immediately and open. On three floors,...
plot: 300 sqm
constr. surface: 400 sqm
ATM06328
price: 1.294.000,00 €
bedrooms: 8
This well-established, year-round hotel is located in the south of Majorca, close to Palma and has been partially renovated over the years. A total of 34 doublerooms, all equipped with TV, air conditioning and safe are distributed over four floors wi...
plot: 350 sqm
constr. surface: 1.600 sqm
AGW06349
price: 2.125.000,00 €
bedrooms: 34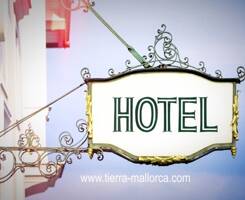 In a unique location, slightly away from the tourist centers, this hostel has a total of 20 double rooms. Just 50 meters from the sea, this hostel has been completely refurbished over the last few years and, together with its restaurant, represents a...
constr. surface: 750 sqm
AGW06352
price: 2.600.000,00 €
bedrooms: 20
The Finca Hotel offers a total of 10 en suite bedrooms, which are divided into 2 suites, 7 double rooms and one quadruple room. All rooms have air conditioning, heating, TV, telephone, Wi-Fi and decoration. In addition, the house has a sauna, gym an...
plot: 680 sqm
constr. surface: 1.000 sqm
AMR1202
price: 3.000.000,00 €
bedrooms: 10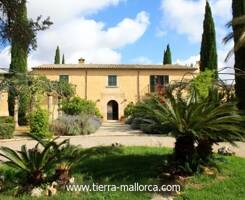 Luxury Property, of which the main house stands out as being a listed building originating from the 1700´s, now totally refurbished with spacious rooms. On the ground floor of the mansion house there are two enormous living rooms with open fireplaces...
Santa Eugènia
plot: 1.000.000 sqm
constr. surface: 1.000 sqm
AMR1226
price: 3.900.000,00 €
bedrooms: 7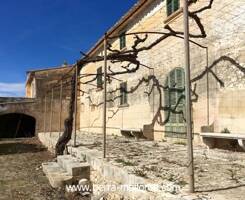 Historical Manor with extensive grounds, set in very peaceful surroundings in a privileged location in the district of Algaida, an area famous for its vineyards. This property, comprising different buildings, dates back to the 15th Century. The main ...
Algaida
plot: 546.000 sqm
constr. surface: 1.960 sqm
AMR1217
price: 4.200.000,00 €
This exquisite Hotel Rural awaits you and your guests with a pool and a sun terrace that offers pure relaxation and is only a few kilometers from the beautiful natural beach of Sa Rapita - Es Trenc. The finca was completely renovated from a former da...
plot: 42.000 sqm
constr. surface: 952 sqm
ATM06043
price: 5.250.000,00 €
bedrooms: 8